Coastal Seams Cards
Made in California by Georgia Stigall
New in 2013! Cards from my original photographs. They are 4.25" high x 5.5" wide, folded at top, blank inside for your customized messages and printed on recycled stock.
Price per card including envelope & protective plastic sleeve is $4.00 plus applicable tax & mailing cost.

In stock now: Bobcat (Lynx rufus) on greeting card. Card below appears misshapen, but is not. The dark green background is the surface behind the card, not part of it.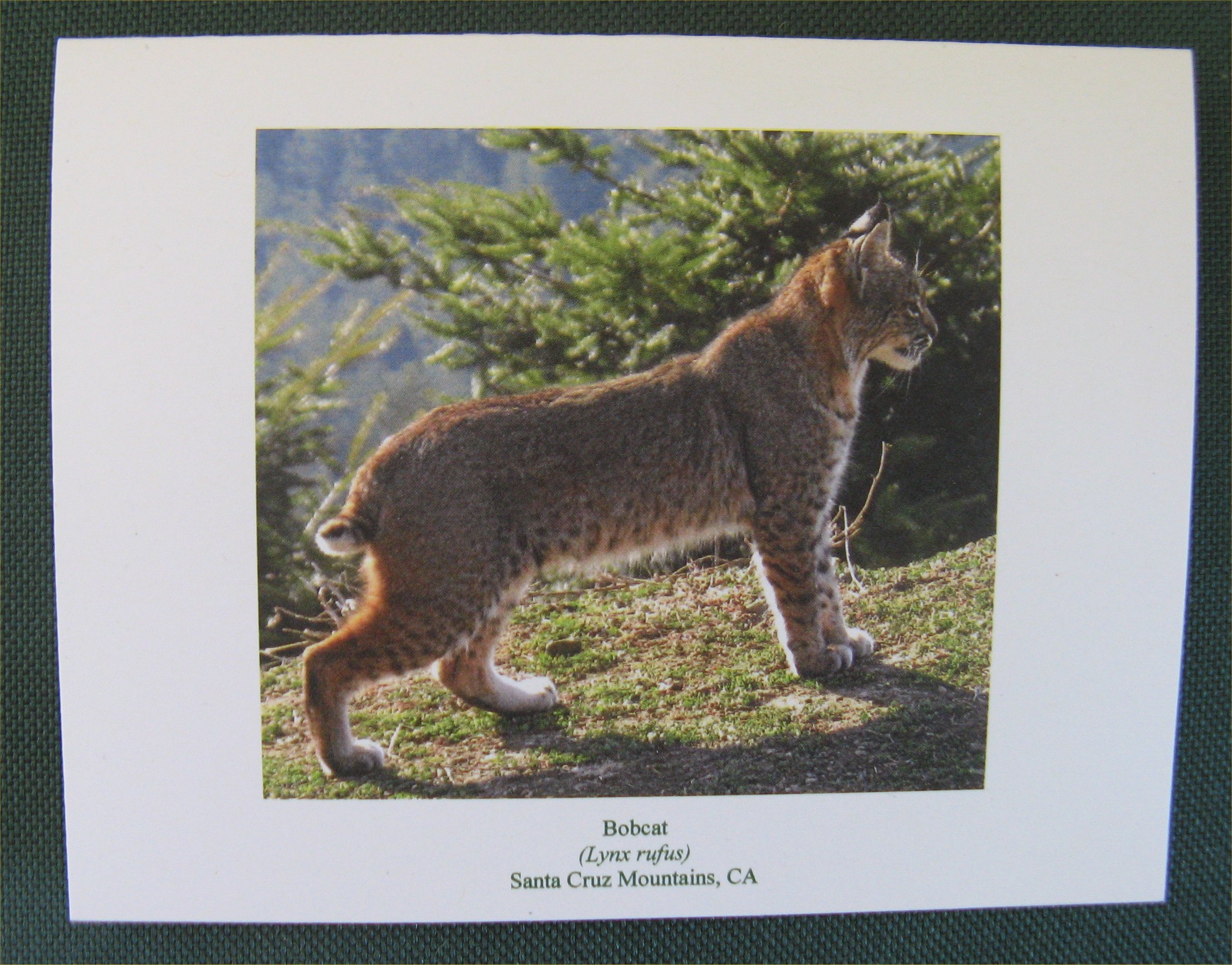 Photograph copyrighted by Georgia Stigall dba Coastal Seams. This photo may also be viewed at http://www.flickr.com/photos/coastalseams/8493356688/in/set-72157632811974901/
Payment may be made by check, money order or cash and is due when items are delivered or when I mail them.
Feedback: If you own an item made by me, I welcome your feedback & ideas!
Email, phone or postal mail (I will return all phone calls with the U.S.A.):
Phone: 650-941-1068
Email: CoastalSeams (at) yahoo (dot) com [with no spaces]
Postal: Georgia Stigall, Coastal Seams, 17287 Skyline Blvd #102, Woodside CA 94062-3780